Anne Hathaway, Halle Berry and Taylor Swift now have mini-mes. Be very, very afraid.
New York photographer Tricia Messeroux has painstakingly recreated the stars' iconic looks from this week's Golden Globes — using kids.
Tricia, who started photographing kids dressed as celebrities under her "ToddleWood" brand in 2008, took pictures of children aged three to six for her latest shoot. She has a team of costume designers, hair and make-up artists, and production crew to get the uncanny looks spot-on.
But it's no easy job to become a mini-Swift or Hathaway. Tricia held a casting call for the shoot just a day before the event, she told Today.com. More than 200 kids turned up, and the shoot went ahead one day after the ceremony. Talk about quick turnover!
It was the first photo shoot ever for the Anne Hathaway lookalike, who braved an itchy wig and a sequinned dress, but still asked to keep the dress afterwards. Diva, much?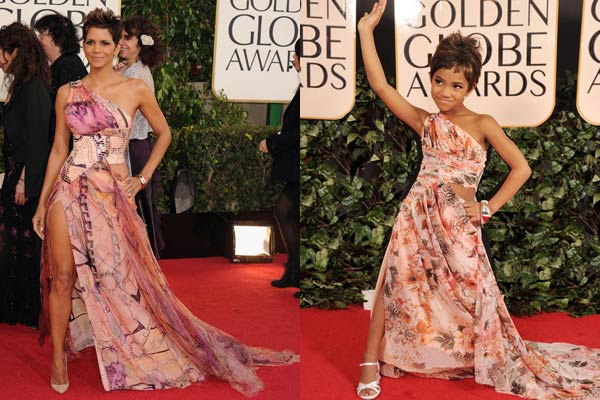 "Mini-Halle Berry was Ariana from Long Island," Tricia told Today. "She had an idea of who Halle Berry is but she was more excited to know that she was chosen because she is as pretty as Halle Berry." Image: ToddleWood.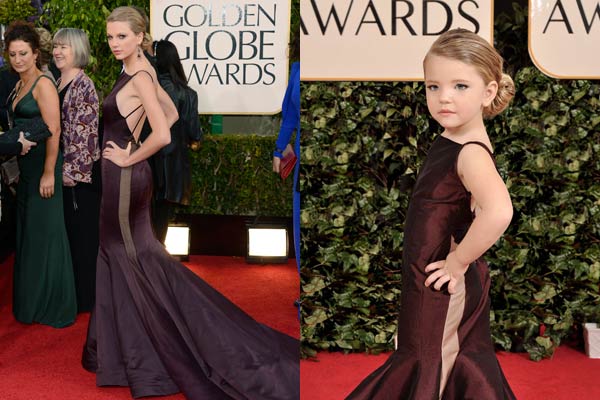 Taylor Swift knew you were trouble for stealing her look. Image: ToddleWood.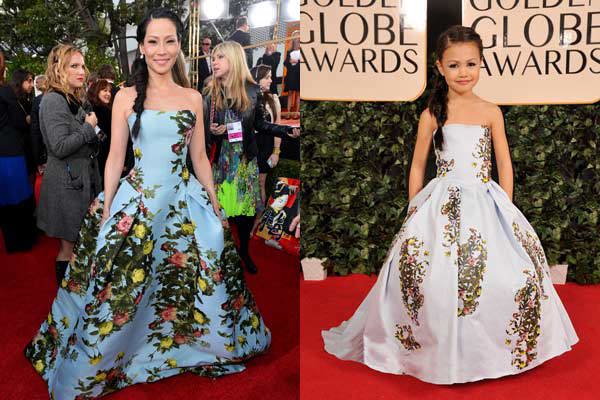 Look out, Lucy Liu, here's the real Charlie's angel! Image: ToddleWood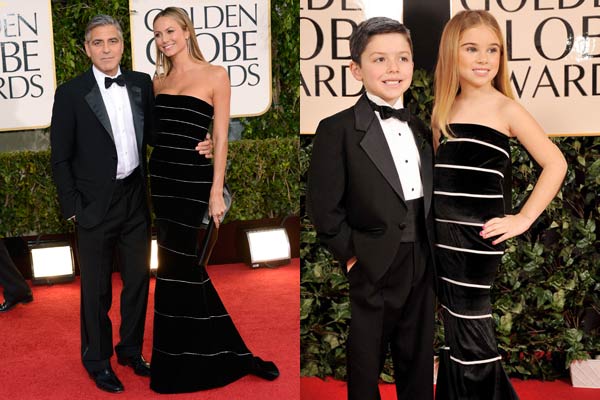 Toddlers take on George Clooney and Stacy Keibler. Image: ToddleWood

Want more Globes dresses? View our
Golden Globes red carpet hot or not slideshow: