Shakira and her soccer player boyfriend Gerard Piqué have released pics and video of their growing baby bump online to raise money for UNICEF.
"As you all know, we will soon be welcoming our first child into the world, and to celebrate his birth we've organised a virtual baby shower in association with UNICEF," the pair tell us in the video.
"In lieu of receiving gifts for our baby as with a traditional shower we would like to offer support for babies who live in conditions of extreme poverty throughout the world."
Using Facebook and Twitter to promote the initiative, the Columbian singer hopes to supply poverty stricken communities with necessities such as food packages and vaccines.
"Every expectant parent around the world shares all the same hopes and dreams for their children that we do," the 35-year-old explains.
"Yet many don't share the same opportunities. Together we know we can change that."
Beyonce and Jay Z recently avoided a hefty magazine deal to share their baby photos of Blue Ivy for free, and now Shakira is following suit — this time for a cause.
Watch the video above, to hear the personal message from Shakira and Gerard.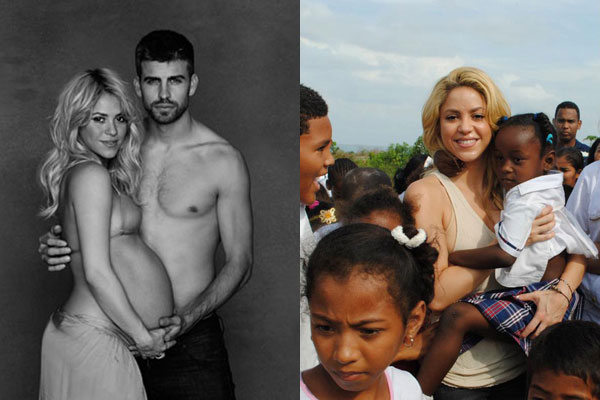 Image: Jaume Laiguana/Twitter/Facebook