American Idol season eight runner-up Adam Lambert was treated to a very ...unique present for his 31st birthday: a lap dance from star-pal David Arquette.
The openly gay singer rang in his birthday in style, surrounded by half-naked studs at the West Hollywood club, Bootsy Bellows, which David Arquette co-owns.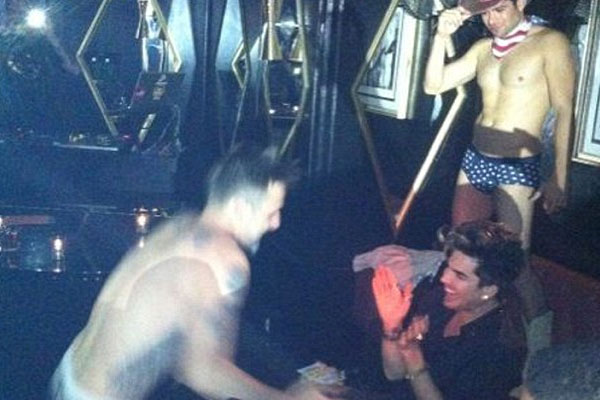 Note the cowboy standing in the background.
To Adam's obvious delight, David stripped down to his briefs and gave Adam a very close encounter, showing off his tattooed chest.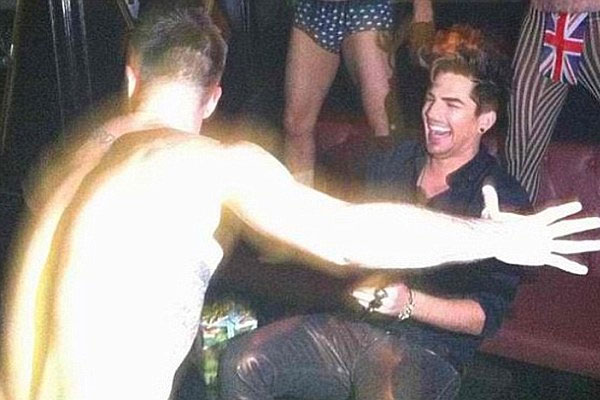 That's one heck of a present - even if he didn't get to unwrap it himself.
The next morning, Adam posted photos to his Instagram, with the very apt caption, "Yup ... this happened". Looks like a birthday to remember!
Adam encouraged his followers to donate $31 to a charity to celebrate his big day. What a nice guy.