Lindsay Lohan's latest court appearance hasn't been a flattering one for the off-the-rails former child star.
Appearing sleepy and dishevelled, the 26-year-old couldn't hold it together in a hearing regarding her allegedly lying to the police about being in the driver's seat in a car crash in June last year.
Arriving late to the courtroom with mother Dina, Lilo wore giant sunglasses, a black mini and a poorly applied fake tan, displaying orange arms and face, and pale white legs.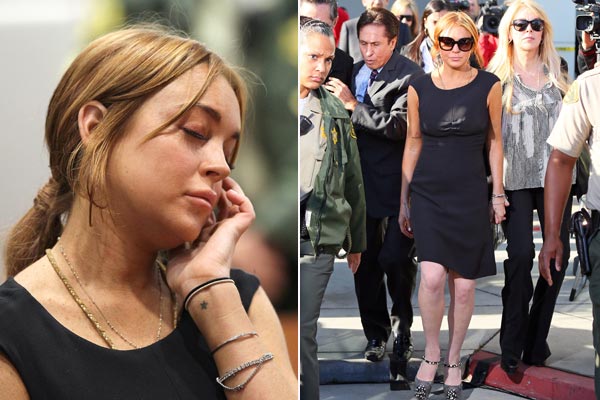 Orange on top, lily-white below. Image: Getty


Freaky Friday? Whatever, I'm doing Woozy Wednesday. Image: Getty

The judge took a wry dig at Lindsay, saying "I'm glad to see you're feeling better", after she almost didn't turn up claiming she was "too ill to fly" from New York to Los Angeles.
Earlier that morning, Lindsay had been kicked out of two hotels that she has reportedly been "blacklisted" from, according to the Daily Mail.
Lindsay's trial has been set for March 18. She may still face jail even if she is not found guilty over the charges — the actress could be in violation of her probation, and serve 245 days in prison.
Lindsay's new lawyer Mark Heller, who replaced her recently fired lawyer Shawn Holley, told CNN that his client just needs "a little bit of luck".
"Justice always has to be tempered with mercy and jail is not always the answer," Heller said.
"When people find themselves coming before the court there's usually a very serious underlying reason and cause."
For a history of Lindsay Lohan's run-ins with the law, view our slideshow: