After months of speculation, troubled star couple Rihanna and Chris Brown have finally reconciled.
"I decided it was more important for me to be happy," the 'Diamonds' singer revealed in a detailed interview with Rolling Stone magazine.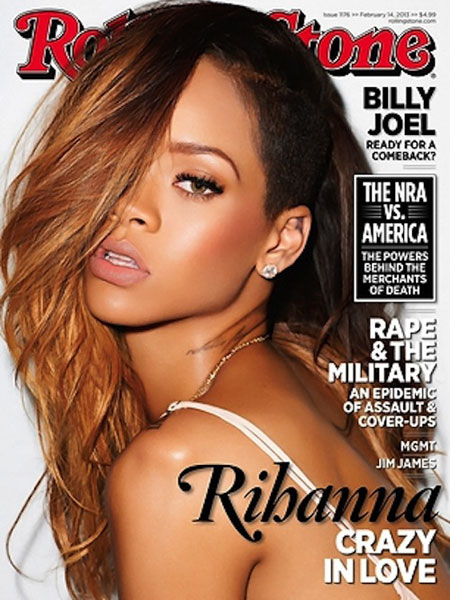 Cover girl: RiRi is "crazy in love" according to Rolling Stone
Despite intense public outrage since Brown's conviction for assaulting Rihanna in 2009, the 24-year-old explained that she wanted to make her own decisions regarding the relationship.
"I wasn't going to let anybody's opinion get in the way. Even if it's a mistake, it's my mistake. After being tormented for so many years, being angry and dark, I'd rather just live my truth and take the backlash. I can handle it," she continued.
As for Chris' violent tendencies, Rihanna explained: "We don't have those types of arguments anymore. We talk about s---. We value each other. We know exactly what we have now, and we don't want to lose that."
"He doesn't have the luxury of f---ing up again. That's just not an option. I can't say that nothing else will ever go wrong. But I'm pretty solid in the knowing that he's disgusted by that. And I wouldn't have gone this far if I ever thought that was a possibility."

Rihanna and Chris share an intimate moment at a recent Knicks v Lakers basketball game.
After a lengthy time apart, the pair began working on music together last year and were spotted in public and on Instagram together after Rihanna revealed in a teary interview with
Oprah
in August that she thought Chris was "the love of my life."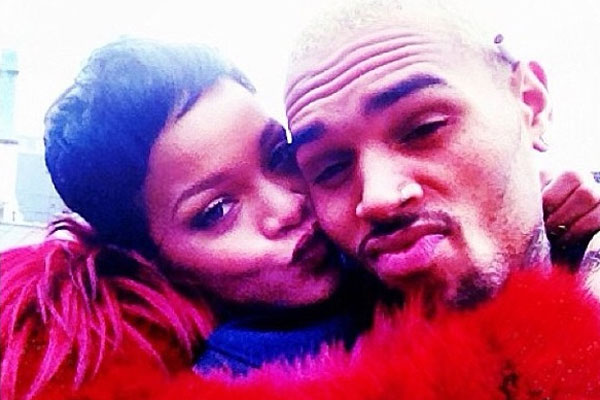 Snap-happy: Chris posted, and promptly removed, this cute photo of the pair in December
In-depth interviews aside, as far as the couple are concerned, the inner workings of their relationship is 'Nobody's Business', a sentiment echoed in the duet of the same name that appeared on Rihanna's latest album,
Unapologetic
.
"Always be my boy, I'll always be your girl, and it ain't nobody's business, just mine and my baby," they sing in the chorus.
Do you think Rihanna and Chris' love will be long lasting like these famous celeb couples?
Celeb couples who aren't allowed to break up