We do love a good bit of side-boob. Ex-Desperate Housewife Eva Longoria and HBO comedy Girls star Zosia Mamet have plenty to spare, thanks to some oddly cut dresses.
Eva was strutting the red carpet as co-host at the grand opening of the boutique steakhouse and nightclub, She. Her slinky black dress revealed plenty of curve, matched with black heels that showed off a bit of "toe-cleavage".
Meanwhile, Zosia Mamet, who plays Shoshanna Shapiro on hit HBO series Girls , took the her own girls for a walk on Late Night with Jimmy Fallon. Wowsers.
Zosia's character usually tends towards being a little prudish, so it's almost surprising to see the actress showing a bit of skin. Not bad!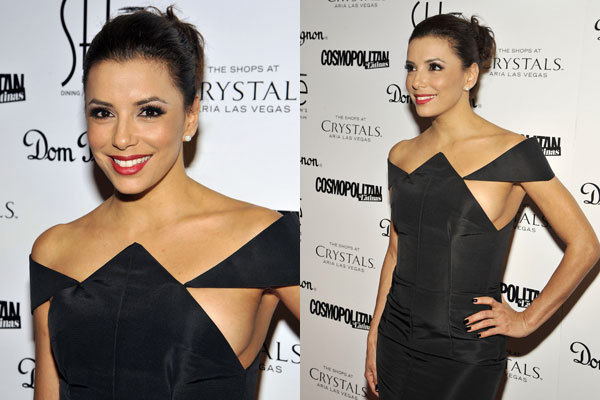 Eva Longoria's anti-cleavage dress accidenally exposes a lot of side-boob instead.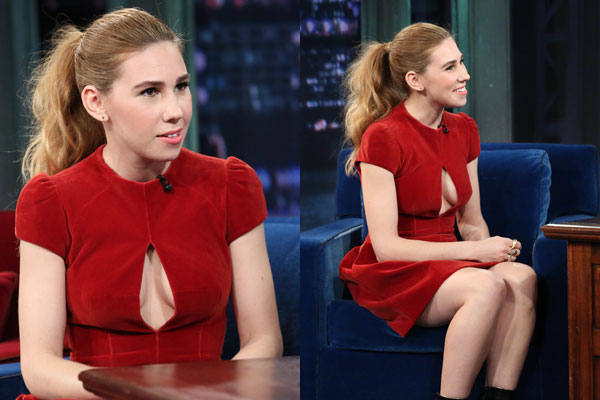 Zosia Mamet's keyhole cut leaves little to the imagination.