We wonder what Emma Parker-Bowles' Aunty Camilla Parker-Bowles, Duchess of Cornwall, would think about these raunchy photos!
Emma has posed in her skimpy gear that she wears in her new role as a dancer for a Los Angeles burlesque troupe.
"I have always wanted to be in a troupe," Emma told Daily Mail.
"I was flattered to be asked, at the age of 38, to join a group of twenty-something dancing and singing babes. There is life in the old girl yet!"
"Clearly I didn't think it through, she added.
"The closest I would get to [burlesque star] Dita Von Teese would be as a scarecrow in her garden."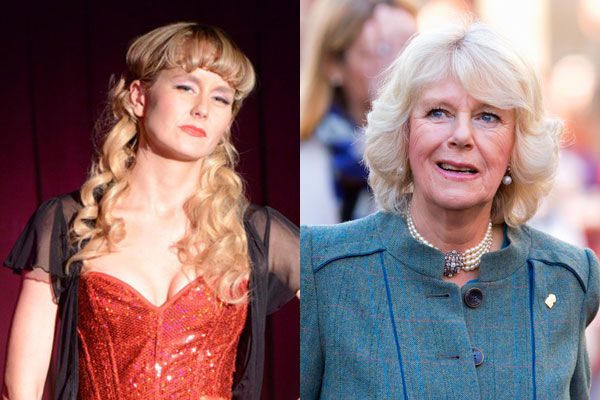 Image credit: Picture Media

Emma admits that she is usually "clumsy and a bit scruffy".
"[I] can't even put eye shadow on without looking as if I have been in a fight," she joked.
"I am a person who can scrub up well, but people look very surprised when I do."
"I think, subconsciously, this was why I said yes."
Duchess Kate's stripper cousin Katrina Darling also enjoys a bit of a raunchy frolic. Check out this video of Katrina stripping to 'God Save the Queen' by Sex Pistols:
More all-time royal shockers below: