Yesterday we saw the latest shots of David Beckham in his H&M underwear — today we are spoiled again by the new video for the campaign by Snatch director Guy Ritchie.
The ad was filmed on location in LA and features the soccer star chasing down his family car because his dressing gown is caught in the door… and he's locked out of the house!
Cue Becks running around in his undies, getting wet in a neighbours pool and picking out some fierce wedgies. Check out the video above.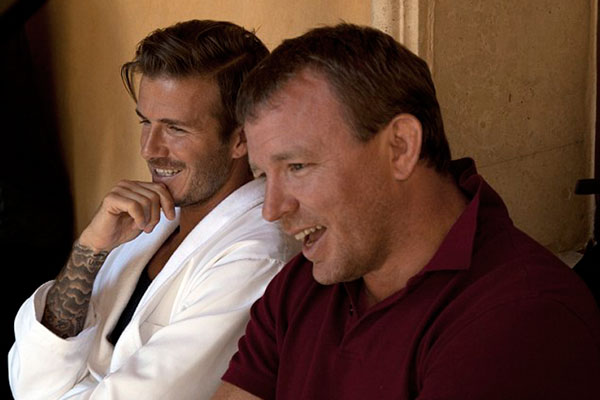 Becks and Guy on set.
Image credit: H&M/Facebook

"Working with Guy has been a fantastic experience," Becks said of the shoot.
"I hope everyone has as much fun watching the film as I had making it."
"David makes the perfect leading man," Guy added.
"For me this felt more than a campaign — it was like directing a short film."
Does this mean we'll see Becks in Guy's next gangster film? We certainly hope so, if only for eye candy value.
The collection will arrive just in time for Valentine's Day, but unfortunately your own Beckham is not included in the cost of the knickers.
In pics: Hollywood's hottest dads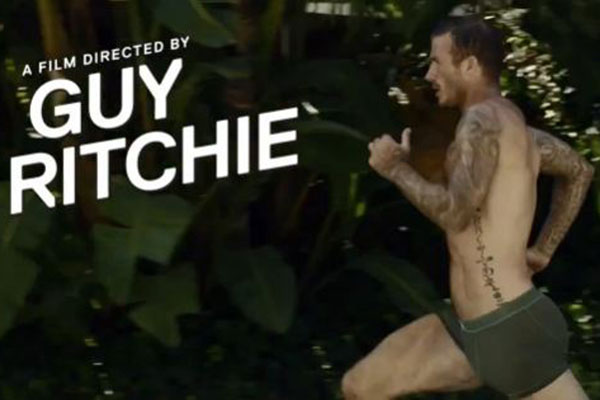 Image credit: H&M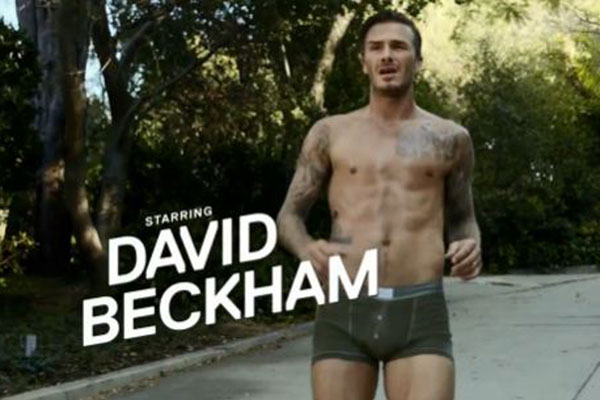 Image credit: H&M