18-year-old student Conor Kennedy, who dated 'I Knew You Were Trouble' singer Taylor Swift last year, was taken into custody on Wednesday, along with his father Robert F. Kennedy Jr. and actress Daryl Hannah, for protesting with the environmental group Sierra Club.
The direct decedents of former president John F. Kennedy are longtime activists and were in Washington D.C. to fight against a proposed tar sands pipeline between the USA and Canada that could have dramatic environmental effects such as oil spills and other forms of pollution.
Let's put it this way, if Captain Planet were still around, he'd be super peeved.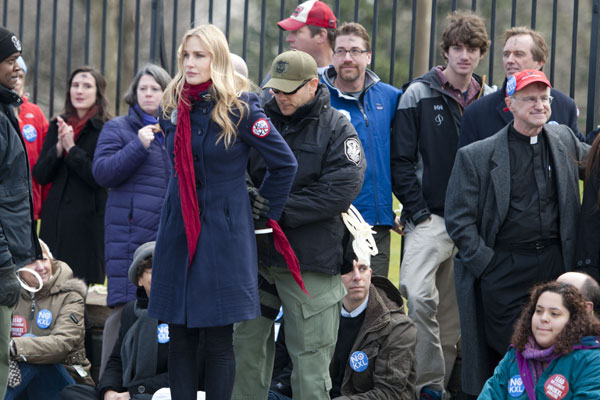 Hauled away in handcuffs: Actress Darryl Hannah is arrested while Conor Kennedy and father Robert F. Kennedy Jr. look on.Image: Getty
Their arrests were three of almost fifty made that day, including civil rights leader
Julian Bond
and NASA climate scientist
James Hansen
.
A press release said: "After being taken away from the White House in handcuffs, both Kennedys were driven to a Park Police station and released after paying a fine."
Taylor Swift's lovers and the songs they inspired.