Pop diva Madonna, like Justin Bieber, got snubbed at this year's Grammy Awards. In order to prove she was having just the best time ever anyway, Madge posted trashy pics of herself slurping cocktails and working out.
We all post selfies, sure. But Madonna's first foray into Instagram might leave fans wishing she'd stayed offline.
The wierd sweaty boob photo, which is supposed to represent Madge working hard to maintain her figure, just comes across as kind of gross.
The cocktail one? It's like looking at an aardvark in a blonde wig sucking up ants. Nice fringe though.
So was Madonna lonely last night? Or was it just time to move with the times and embrace Instagram?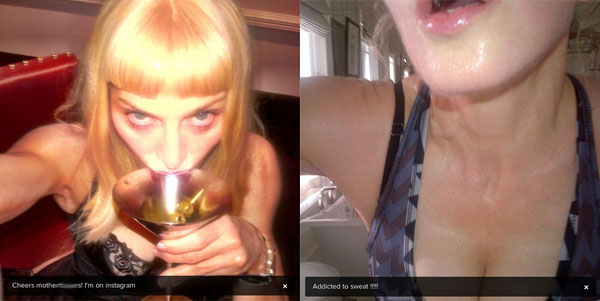 Nope. Nice hair though.