John Mayer is notorious for his collection of celeb exes, including Jennifer Aniston, Jessica Simpson, Taylor Swift and Jennifer Love Hewitt. But his new relationship with Katy Perry is different.
"For the first time in my life I don't feel like I'm in a celebrity relationship," the 35-year-old told CBS Sunday Morning at the weekend.
"I really don't. I'm not in a high profile — I know it's high profile. It's hard to explain."
He added: "I'm saying that for me it feels like something that's very human".
When asked if marriage was on the cards in his future, John replied, "Of course. I mean, I'm still the kid from Connecticut. That's what you do".
The pair walked separately down the Grammys red carpet yesterday, with 28-year-old Katy choosing instead to take actress Allison Williams from Girls as her date.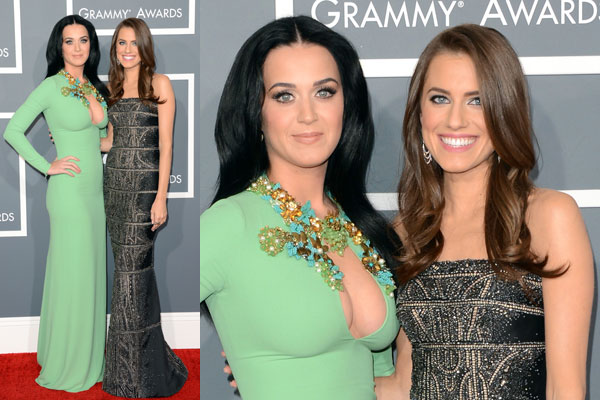 Katy and Allison on the red carpet for the 55th Grammy Awards.
Image: Getty

"She's the hottest date," Allison said of Katy recently on the CBS talk show Anderson Live.
"Obviously she's awesome. She's the best."
Check out Katy, John and other celebs walking yesterday's 2013 Grammy Awards red carpet below: