Is that Ethan Hawke or Billy Idol?
We're pretty sure it's just Ethan wearing eyeliner and freshly bleached-blonde hair.
Mid-life crisis? Luckily not.
The new look that Ethan is quite literally rocking is for his role in the Off-Broadway production Clive, in which he plays a "washed-up rocker".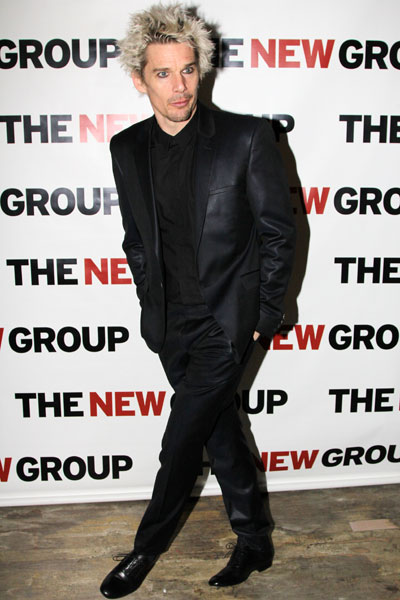 Looking more like a Sex Pistols member than a theatre actor, Ethan Hawke strikes a pose at the premiere of Clive. Image: Getty.

He's certainly not the fresh faced 90s star we came to know and love, but Ethan is still looking pretty good for his age. Not as good as some however... View slideshow: celebs who never age