Gossip Girl and The OC collide! Leighton Meester, 26, and Adam Brody, 33, are Hollywood's newest hot couple.
While neither source has commented on their status, the couple, who have stayed mostly out of the spotlight, were outed by People magazine.
Leighton reportedly hit it off with co-star Adam while filming the quirky 2011 comedy, The Oranges.
Is it love? Well, they certainly make an adorable (and painfully good-looking) couple.
When it comes to previous relationships, both Adam and Leighton have some runs on the board. Adam previously dated OC co-star Rachel Bilson before breaking it off in 2006. Leighton called it quits with her love, Sebastian Stan, in 2010.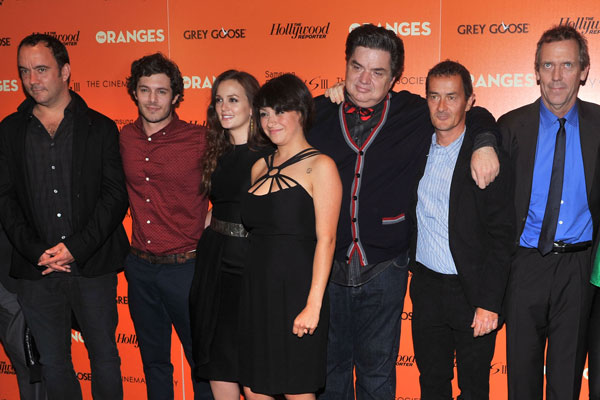 The cast premiere photo from The Oranges shows Leighton and Adam getting close. Were they already secretly an on-set item? Is that her hand on his butt?