Black Eyed Peas singer Fergie is expecting her first bub with beau Josh Duhamel, announcing the happy news just days after hosting a wine event. Fergie, you cheeky minx!
The hot mama-to-be hid her growing baby bump as she promoted her new range of home-grown wines on Tuesday. No need to worry, as Ferg only posed for photo ops, steering clear of actually downing a drop. Quite suspicious considering that little lump and all, but now we know what was really a-brew!
But there was nowhere to hide at the premiere for hubby Josh's film Safe Heaven in Los Angeles. Fergie looked glowing and her bump made its red carpet debut!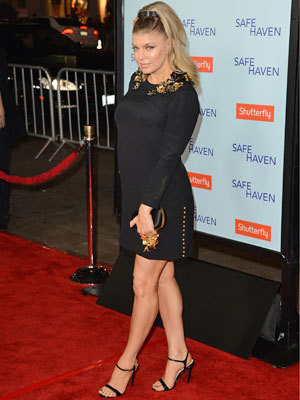 Fergie glams it up hump-style at Safe Heaven premiere in Los Angeles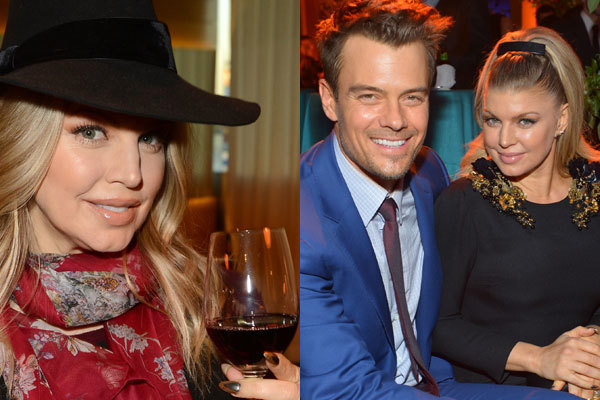 Fergie at her wine event, Fergie and Josh in Los Angeles
"Josh & Me & BABY makes three!!! #mylovelybabybump," she tweeted this week. That hashtag's gonna have itself a field day!
This luscious little lump has been a long time coming. The pair were married in 2009 and though they have endured some scandal and pregnancy speculation in the past, the pair have managed to keep their romance alive.
The baby news comes hot on the heels of tragedy - the couple lost their beloved dog Meatloaf in June.
"I think we're going to focus on our human baby first," Josh told E! News when asked aboout any future doggie plans.
"Hopefully we'll have kids and then at some point we'll get another dog."
We wish them all the best. That baby is gonna have themselves one 'Fergalicious' mama! T-t-t-tasty, tasty!