By George, that's Boy George!
The 'Karma Chameleon' himself has pulled off his biggest transformation yet, revealing his dramatically skinnier new body online, and at the 2013 WhatsOnStage Awards in London on Sunday night.
The YouTube clip above shows the 51-year-old former Culture Club frontman looking like a different man while filming in his garden.
He also has a new goatee, moving away from his trademark androgynous look (bar a lovely splash of eye shadow and eyeliner).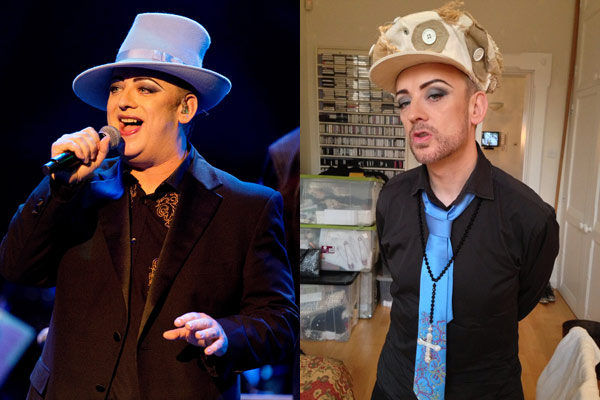 George in May 2012, George getting ready for WhatsOnStage. Images: Getty/Boy George/Twitter.

So how did he do it? George (real name George Alan O'Dowd) has followed the Freer Nutrition plan created by nutritionist Amelia Freer.
"Portion control. Five-hour gaps between meals. No coffee or tea, except at meals. Water and fizzy water between meals! No bread, no sugar!" George tweeted about his eating plan.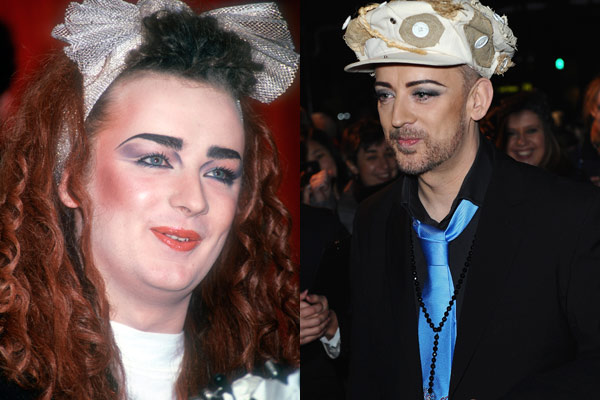 George in 1980, George on Sunday night. Images: Getty.

This morning, George tweeted about the sudden buzz of media attention around his new body today.
"I love that the size of my a-- is trending worldwide!" he wrote.
It seems like George, who now moonlights as a DJ, is turning over a new leaf. In 2009 he served a four-month jail sentence for falsely imprisoning a male escort, while last April, he sported a black eye after a spat with a female club-goer.
More amazing transformations here: