Oh, the unrelenting schedules of the entertainment industry. Gone are Jennifer Lawrence's honey-blonde locks, back to dark brown.
Jen was spotted as she dashed out earlier today after transforming herself back into character to continue filming the next Hunger Games film, Catching Fire. Surely the film's producers must be thrilled to have a bona-fide best actress Oscar winner headlining their latest.
The 22-year-old returns in the blockbuster sequel as Katniss Everdeen, the dark-haired, bow and arrow-wielding hero of the hugely popular teen fiction series. While primary shooting was completed earlier this year, Jen was required to work on some re-shoots.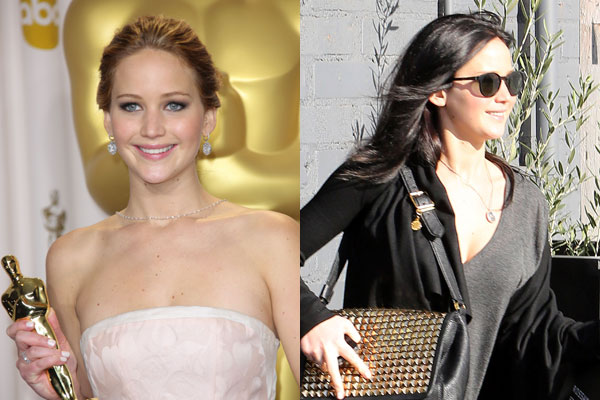 From Oscars darling to on-set professional in hours.
There's no question that Jen owned the Oscars last night. Need proof?
Check out our feature on five ways that Jen owned the Oscars
.