Is "prostitute-chic" a thing? It is now. With a very dirty, gritty theme to the shoot, the latest campaign from Louis Vuitton features Georgia May Jagger in some very revealing (and risqué) situations.
In the "Ladies of the Night" video above, Georgia May joins stunning model Cara Delevingne as they work a dark laneway and get in cars with strange men.
The vibe, you'll agree, is definitely hooker-esque. However, the stunning silken slips and lingerie perfectly suit the tone of the clip.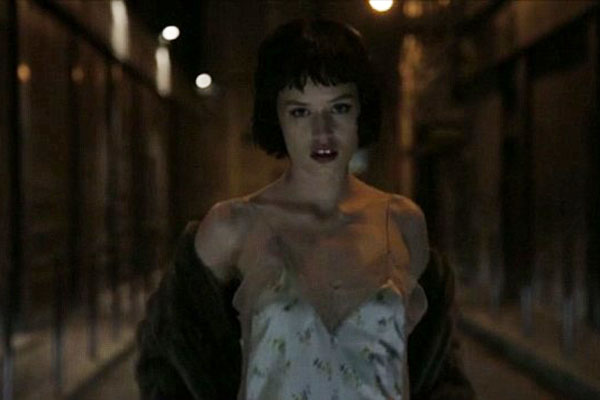 Look at Georgia May's trademark Jagger teeth! Whoa.
He's definitely had his own share of racy videos over the years, but we have to wonder how
Rolling Stones
frontman
Mick Jagger
feels about his daughter playing a hooker! Well, she's a grown woman, at 21 years of age. Who cares what daddy thinks anyway?
More pics: Famous kids of famous parents