MJ might be long gone, but the Jackson family are still battling the people implicated in the King of Pop's death for an equally kingly sum of money.
TMZ reports that Michael Jackson's kids, Paris, Prince and Blanket are suing AEG Live, the touring company behind Michael's This Is It tour, for allegedly hiring Dr Conrad Murray (who was convicted of involuntary manslaughter) to the tune of $40 billion.
Additionally, the kids are seeking $10 billion on future earnings that Michael would've earned and a further $50 million in other damages. After your first billion in the bank, surely you're not going to need another $39 billion or so, right?
Naturally the concert promoter is hitting back, saying "their monetary request is based off rank speculation" and Jacko's career was already in a downward spiral after the child molestation allegations were levelled against him.
The case will go to court in Los Angeles on April 2. Expect a long, messy trial.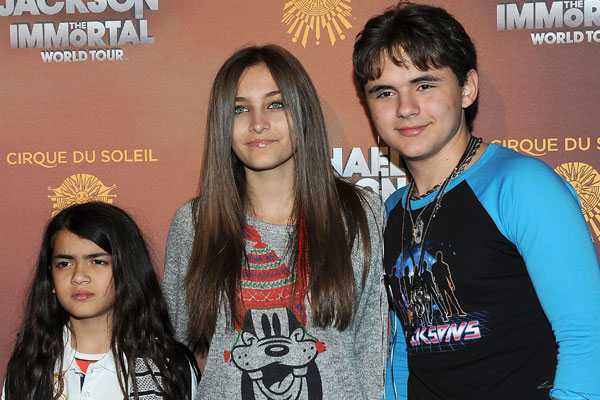 From left: Blanket, Paris and Prince Jackson are battling dad's tour promoter for loss of income.
Wanna remember Michael Jackson at his best? Check out his incredible Superbowl half-time performance below.