Heroes star Hayden Panettiere was spotted on Miami Beach on Sunday wearing a tiny bikini and a blingin' diamond ring on her right ring finger.
Reports last week claimed that the 23-year-old had become engaged to on-again off-again boyfriend and heavyweight boxer Wladimir Klitschko. But, on closer inspection, the ring is not on her left hand … so have we all been played?
Hayden's musician friend Kate York also posted an Instagram photo of the pair on Sunday, with a full view of that striking diamond ring.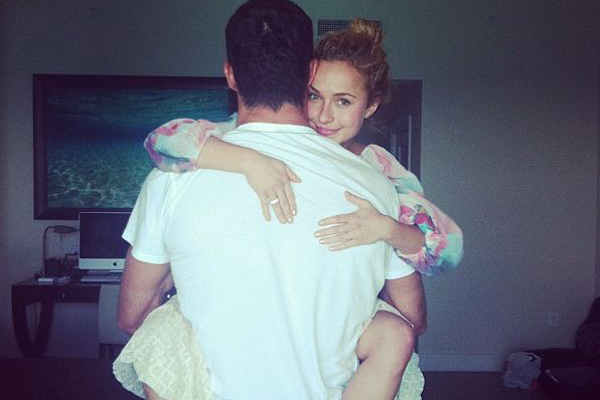 Hayden's friend Kate posted this photo to her Instagram on Sunday.
Image: Kate York/Instagram

According to Us Weekly, Hayden and her 37-year-old Ukrainian lover split in May 2011 after two years together, but are now set to walk down the aisle.
"Looks like a summer wedding!" a friend told the magazine.
During the pair's split, Hayden temporarily dated NFL player Scotty McKnight before breaking up in December 2012 and reconciling with Wladimir this February.
Celeb engagements and wedding rings