Former Desperate Housewives star Eva Longoria was applying tanning lotion on a beach in Puerto Rico when she accidentally exposed her right nipple. Whoopsies! See the moment in the video above.
The actress was on the Caribbean island for Miami socialite Amber Ridinger's wedding. She posted a happy snap with Khloe Kardashian to her WhoSay account during her trip.
"Having so much fun at Amber's wedding with @KhloeKardashian and @lala in Puerto Rico!" Eva wrote alongside the picture.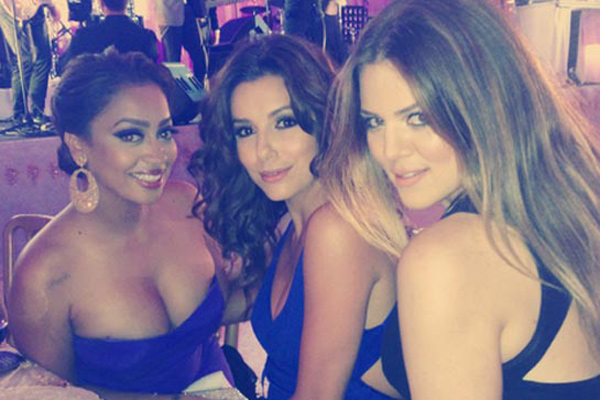 Image: Eva Longoria/WhoSay.

No men were in sight as the ladies went stag after Eva's split from New York Jets football player Mark Sanchez in October last year.
Perhaps the 38-year-old was getting into bachelorette mode for her upcoming NBC TV series Ready for Love, about three bachelors who try to kick start their love lives with the help of an expert panel, run by Eva.
See more celebrity wardrobe malfunctions in the video below...
View slideshow: Wardrobe Malfunctions