When celebrities give their kids weird names, the response from ordinary folk like us is often "It's not a dog!" But then of course, they give their dogs even weirder names than their kids.
Mariah Carey's two-year-old twins are Moroccan and Monroe, so we can't say we're surprised she named her new puppies The Good Reverend Pow Jackson, Pipitty L. Jackson and Mutley P. Gore Jackson the 3rd.
Mimi announced the dogs' names today after taking suggestions from fans over the last few weeks. Back in May she tweeted, "Please hurry! Puppies this cute need some names!!!!"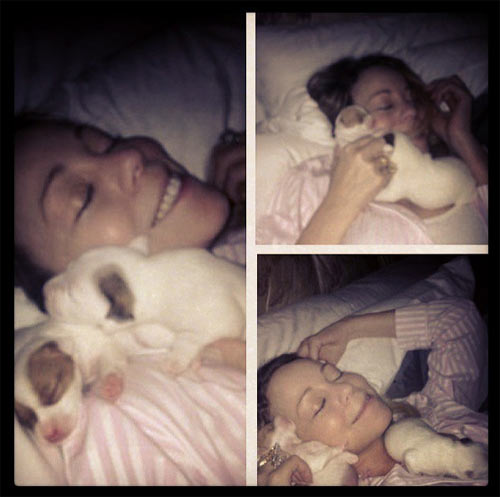 Image: Mariah Carey Instagram
Among the shortlisted names that didn't make the cut were Honey, Babydoll and Beau T. Ful.
Beau T. Ful? Have some more kids, Mimi!