Former Neighbours star Caitlin Stasey has raised eyebrows on Twitter over the past 24 hours with bizarre rants covering everything from oral sex to rape.
The 24-year-old bisexual actress, who stars on US series Reign, tweeted about explicit sexual acts to her 32,000 followers.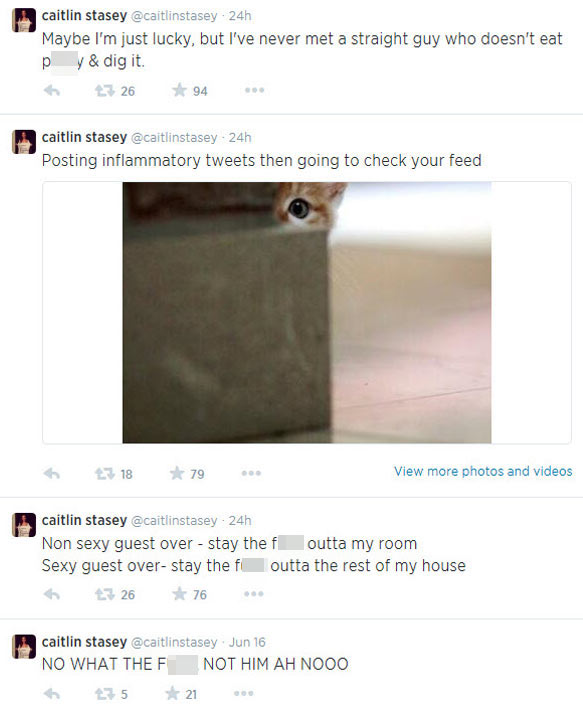 Image: Twitter/Caitlin Stasey.
Caitlin also took aim at US celeb photographer Terry Richardson, who has long been accused but never charged over sexual harassment claims by models.
Next on Caitlin's hit-list was Hollywood, which she believes "protects, forgives and celebrates sex offenders".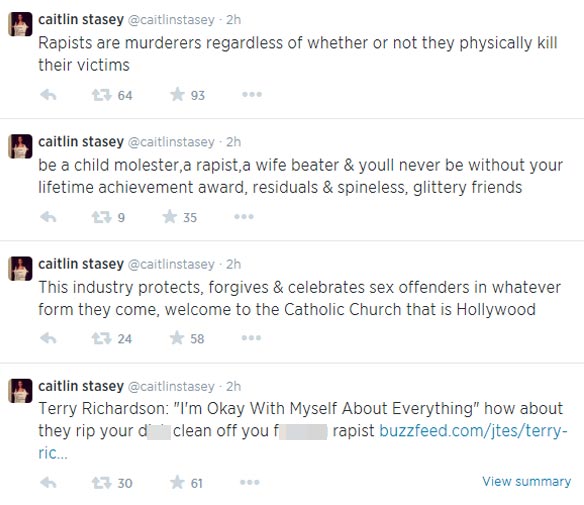 Image: Twitter/Caitlin Stasey.
Many fans admired Caitlin's frankness, but some felt she was oversharing.
"Life was tough for Rachel after she left Erinsborough," wrote James Kirby.
Last month, Caitlin showed her support for the #FreeTheNipple feminist movement, going topless on Twitter to protest censorship of women's breasts on social media and in public.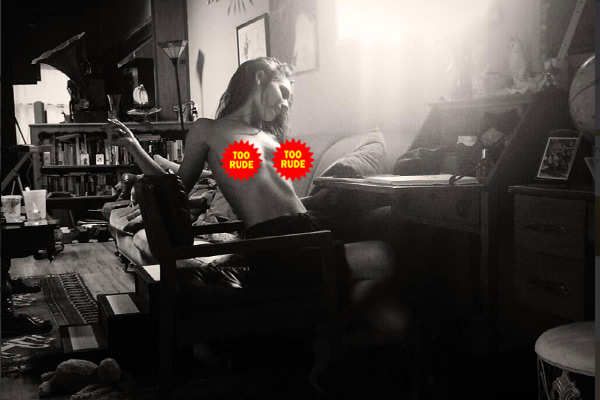 Image: Twitter/Caitlin Stasey.
The Aussie starlet has made a habit of smashing taboos about sex, both on and off screen. In Reign, her character Kenna had a solo sex scene in the first episode!
Caitlin recently told BuzzFeed, "If my sexuality offends and repels or intimidates anybody, then we would never, ever connect, professionally or personally."
View pics: Young Aussies making it big in Hollywood...