She recently confessed she's not taken seriously as a businesswoman but perhaps Kim Kardashian's latest move will prove the critics wrong.
TheFIX can exclusively reveal she's keeping her fortune separate from new husband Kanye West and insisting on his and her bank accounts.
Since getting together, sources say Kim, 33, has been horrified by Kanye's "excessive spending" habits, especially surrounding the production of his latest album "Yeezus".
The source says, "Kim wants her work earnings separate from Kanye's because she worries about his freewheeling spending habits, while she's an astute business woman.
"Kanye's been dropping a fortune on getting a new album together, pulling in high price producers such as Rick Rubin for long studio sessions that sometimes don't result in even one song.
"He splurges on one of a kind designer clothes and has poured millions of his own money into his design business."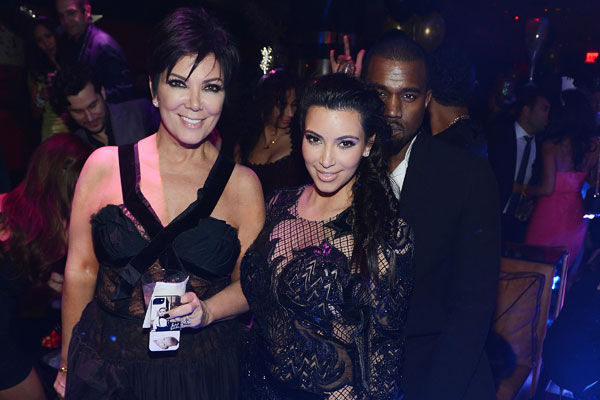 Kim's getting advice from her business savvy mum
But what does Kanye think about the move? Well, our insider says he's less than impressed…especially considering it's back to business despite still being in the honeymoon period.
The source explains: "Kanye is furious at Kim for suggesting his and hers bank accounts but Kim, with the backing of her business savvy mom Kris, is demanding it."
But we'll give it to Kim, it's a stealth business move. The last 12-months have been her most lucrative to date, pulling in a cool 30 percent of the $200million nested into her move into video games.
And then there's the soon-to-be sale of her and Kanye's under-construction Bel Air mansion, with Kim now wanting to take her half and invest it.
The source adds: "They've been told they'll get a decent profit despite the mansion not being completed.
"But Kim wants to take her portion of the payday and begin buying, rehabbing and flipping properties, for which she hopes to earn a healthy side income."
Nothing says love like splitting the assets after just two months of marriage, right?
View slideshow: Ooh la la! Kim and Kendall take Paris Fashion Week…